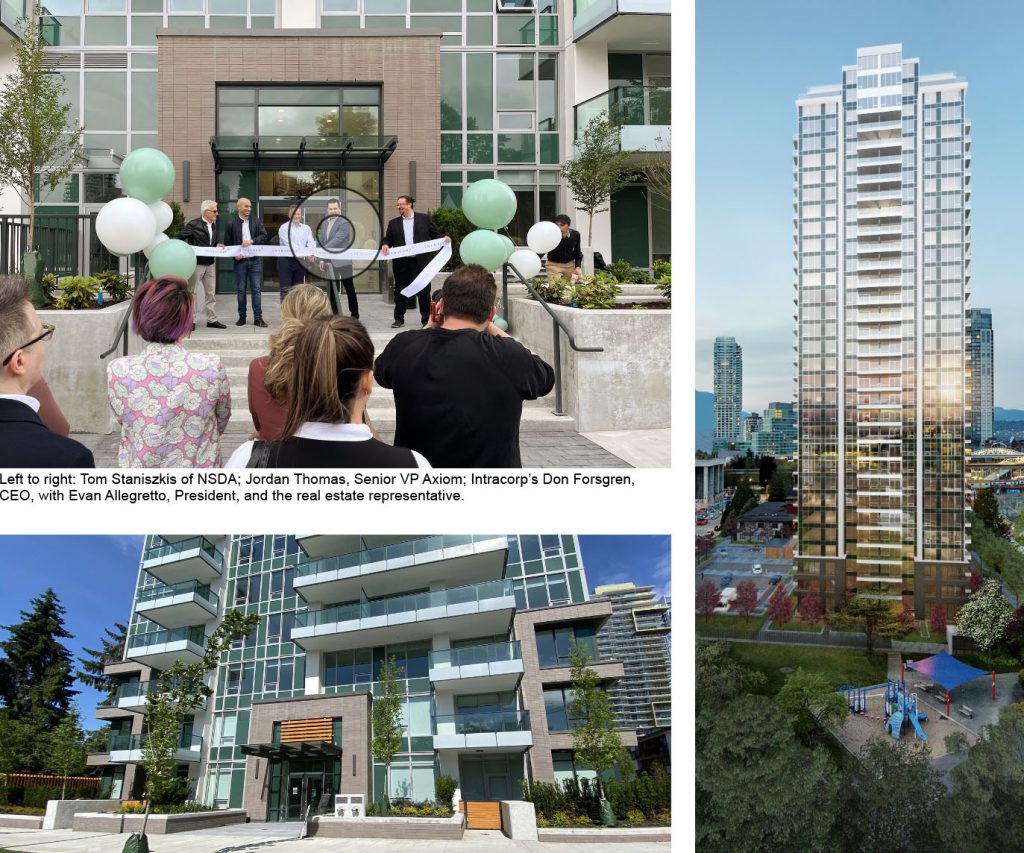 NSDA was delighted to attend the ribbon cutting for Intracorp's Maywood On The Park on Tuesday. We couldn't be more proud to have been part of such a great team of development professionals, expert consultants, top tier builders and highly skilled trades. 
Maywood is a transit-oriented development, with the community is about a 5 minute walk to the Metrotown Skytrain Station in Burnaby. 298 new homes accommodates a significant share of Burnaby's population growth, and as prescribed in the Metrotown Downtown Plan, is 100% residential. The site's most attractive adjacency is Maywood Park, offering unobstructed views to the south.
Studio and 1-bedroom homes, maximize affordability and cater to local, working residents while a significant number of large 2-bed and 3-bed homes with balconies to cater to young families and downsizing residents. Amenities include a lounge area with kitchen, outdoor activity area, and fully equipped gym.
The building seeks a quiet stance as a backdrop against the park. Simple glazing patterns with accent window-wall spandrel glazing are gathered between vertical structural elements configured to accentuate the verticality of the 32-storey tower. A deep and substantial brick base and landscape elements create an emphatic foundation for the building.