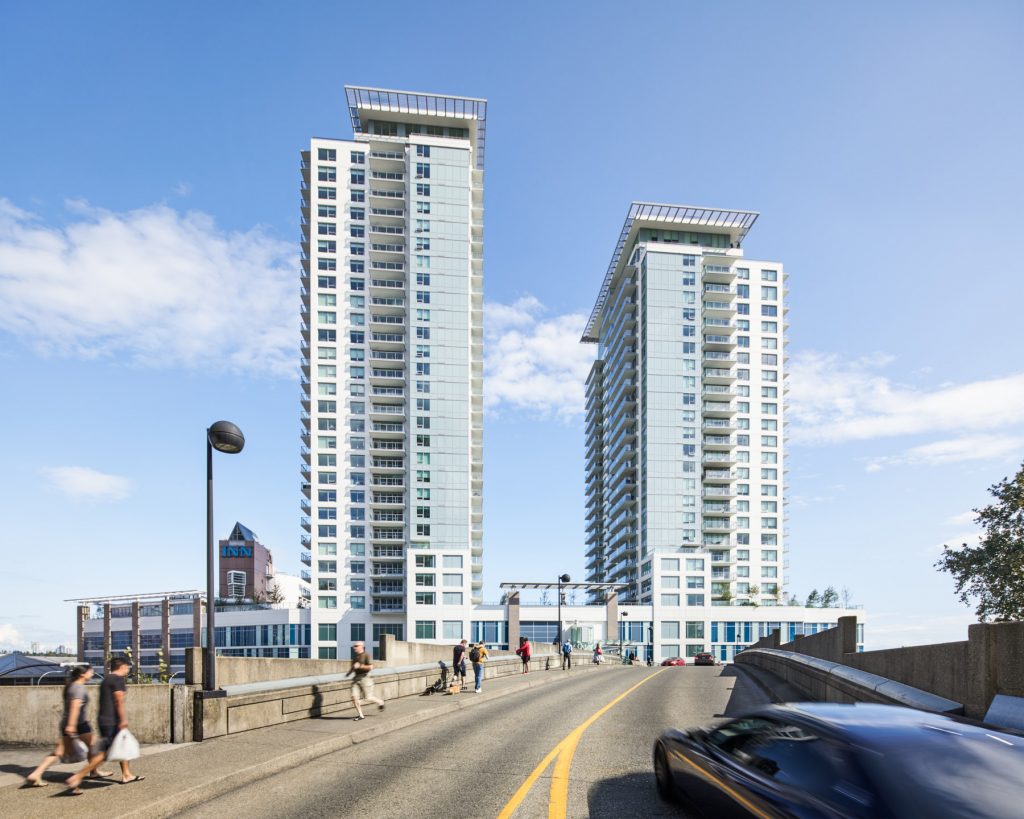 New Westminster's newest waterfront addition RiverSky2 received its occupancy in May and is now fully tenanted.
RiverSky2 is a 517-unit condominium project overlooking the Fraser River on the Quay, a growing hub of the New Westminster waterfront. The project consists of two mirroring towers on top of a 6-story retail and parking podium, typical of the Vancouver building typology. The podium provides a "ships promenade deck" of outdoor amenity spaces partially sheltered by a rooftop structure that frames views through to the water and beyond. Residents also enjoy a private fitness room, fireside lounge, and shopping and restaurants nearby.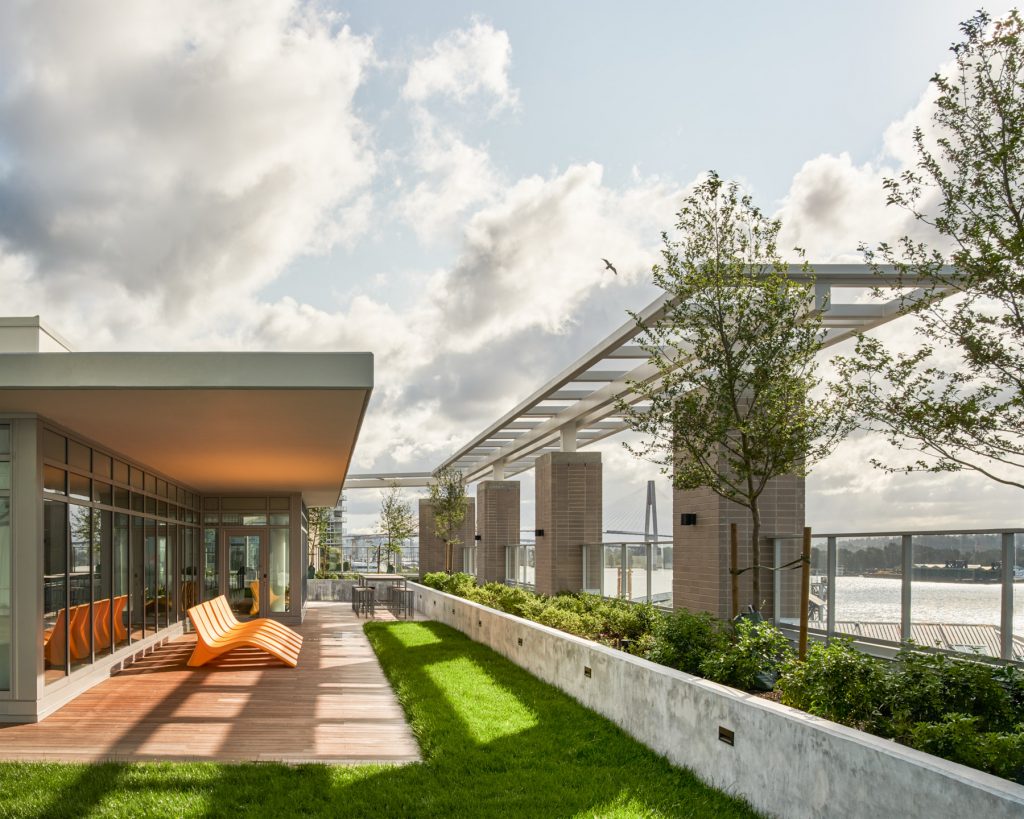 Two 23 and 28-storey towers contain 517 units designed using the innovative "Bosa Space" concept, where the units can be converted to different uses, so that smaller units can live like much larger ones for the various daytime or evening functions.
Commercial space at ground level along the south arm of Quayside, forms a shopping "mews". Links to the McInnes Overpass and the SkyTrain station, as well as the River Market from the parking, creates critical new connections to the waterfront, its shops and amenities.